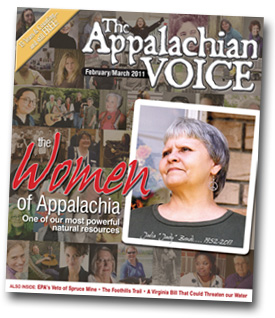 Fearless women settled Appalachia – and are still fighting for it.
Since the late 1700s, Appalachian women have stood beside men, plowing fields, putting up food, keeping the family and facing conflict.
They have lead the way through labor movements, activism, education, literature and art. They are at the forefront of protecting the Appalachian way of life, and preserving its cultural heritage.
With this issue, we present to you the region's most powerful natural resource—the outstanding and fearless women of Appalachia.
Regular Sections
Visit our Women of Appalachia page for the complete list of names and our growing database resource on the fantastic Women of Appalachia.
This issue also available in Downloadable PDF (13.1 MB), or below in the ISSUU viewer.